ADMINISTRATION ACTIVITIES
---
Administrative Planning
The Administrative Planning process ensures that administrative and support objectives are continuously assessed and provide a mechanism for alignment of initiatives with the college's strategic plan. The college's strategic goals provide evidence that institutional level planning and assessment permeates the institution, in that, all departments of the institution engage in institutional planning by developing outcomes/objectives and assessing achievement of these outcomes/objectives by analyzing and evaluating the results and using those results for improvement. Thereafter, the results are funneled upwards to assess overall institutional improvement.
The following activities are conducted under administrative calendar of events:

Awareness Program on Anti Ragging
This program is conducted during beginning of every academic year to object any act by a senior student that prevents, disrupts or disturbs the regular academic activity of any other student or a fresher. It creates anti- ragging awareness among the students of first year classes, thus creating better individuals who respect every person alike, irrespective of their age. The main aim of this program is to make the campus ragging free so as to advocate peace and self-respect among the students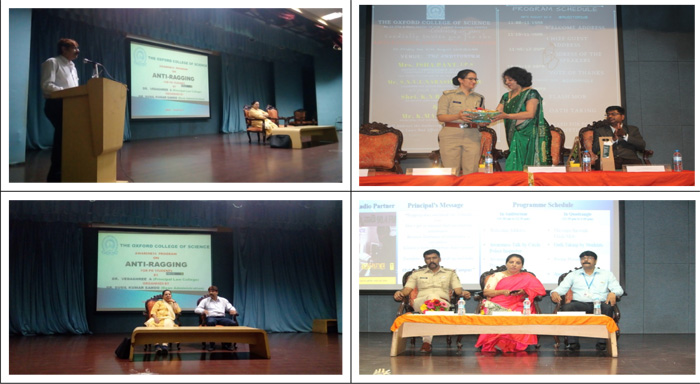 Investiture Ceremony
The Investiture ceremony is conducted every academic year for UG and PG courses. The ceremony is held with lots of zeal and zest. The elected leaders of the college are conferred with badges and sashes by the Principal. The student's council take the pledge to hold loyalty, truth and honor in high esteem. The principal advises them to be role models and extended supporting hand to the student's council for smooth running of the college.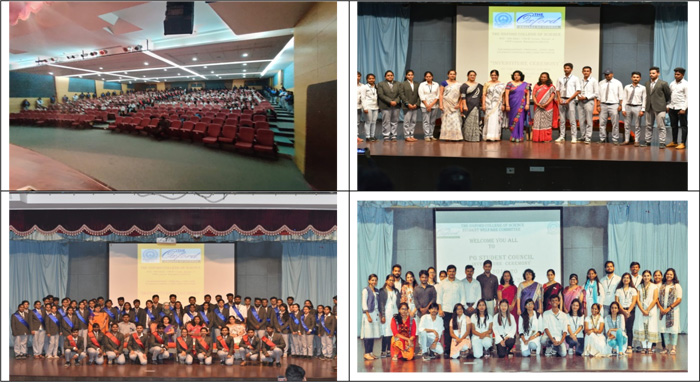 College Fest-"OxfoIgnite"
Two days cultural and technical fest called "OxfoIgnite" is organized every year. The fest includes many Off- Stage and On-Stage competitions like rangoli, group dance, solo dance, skit, mime, gaming (PUBG), painting, poster making etc. This fest attracts students with a dance called "Dollu Kunitha" a Folk dance of Karnataka on 1st day of the fest and an extravaganza event "DJ Nite" on 2nd day of the fest at the end which are the main attractions of this fest.

Eco-club
The meeting of Eco club is conducted once in every month by the eco-club members and the different activities are planned and budgets are allocated. The club is committed towards raising social awareness regarding environmental issues and changing students' attitude towards the environment by their active participation in club's activities like Cleanliness Drive, Swatch Bharat mission, Eco Ganesha festival, Plantation in campus.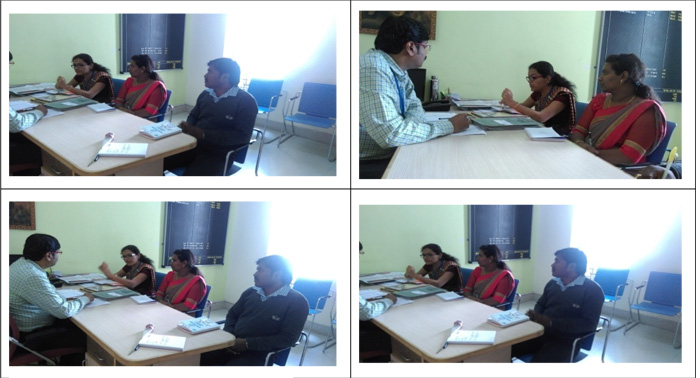 Road Map of Excellence
Road Map of Excellence meeting is conducted. Dr. S N V L Narasimha Raju, Chairman, Oxford Educational Institutions presides over the meeting. All deans present the road map for excellence under their respective deaneries.


Science Club: Vignyanotsav
This science exhibition is open for all the branches of our college students to participate and to show their skills and ideas towards science.This exhibition showcases the talent and creative ideas in the minds of students. Majority of our students participate in this exhibition and make this event a grand success

Awareness Program on Traffic Rules & Regulations
Police Inspector in traffic planning, Bangalore conducts awareness program on traffic rules and regulations for all the students of TOCS.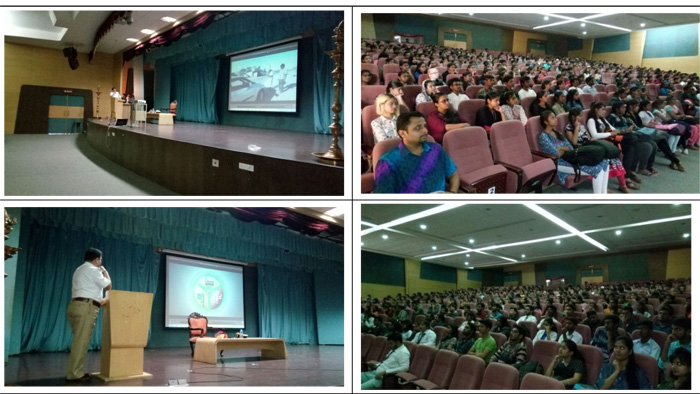 Collaborative events with Foreign Universities:
The Oxford College of Science has signed a memorandum of understanding with the University of North Carolina. They have presented information about different programs, courses, infrastructure of North Carolina University. They visited our computer labs, library and other department labs. This MoU was basically made to exchange ideas of both the educational institutions
Parents Teacher Meeting (PTM)
PTM is called every year. The parents are communicated about the schedule of this meeting well in advance so that they can book their tickets for visit to the college. The performances in tests and University examinations including attendance report of students are informed to parents. All the class teachers coordinate this meeting and take undertaking from parents for those students who have underperformed. At the end parents give their valuable feedback before leaving the campus.