NCC
---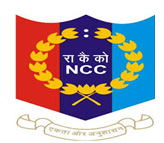 National Cadet Corps(NCC)
With its Motto "Unity and Discipline"NCCis instrumental in building students' personality and imparting the values and integrity among them.
NCC unit of The Oxford College of Science is attached to 1KARNATAKA BATTALION, under Bangalore 'A' group, KAR and GOA Directorate. NCC of our college has authorized strength of 52 Cadets.
NCC inculcates values of character, patriotism, unity and selfless service amongst the youth into disciplined, responsible, confident and patriotic citizens of our country. NCC builds confidence and leadership qualities, helps them gear towards joining the armed forces.Besides, NCC provides plethora of job opportunities indistinct sectors.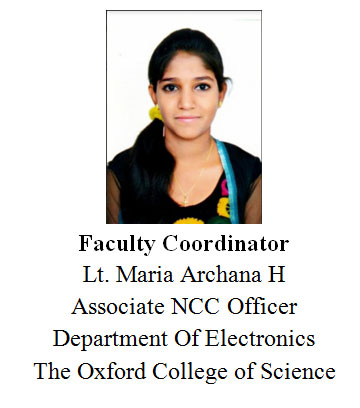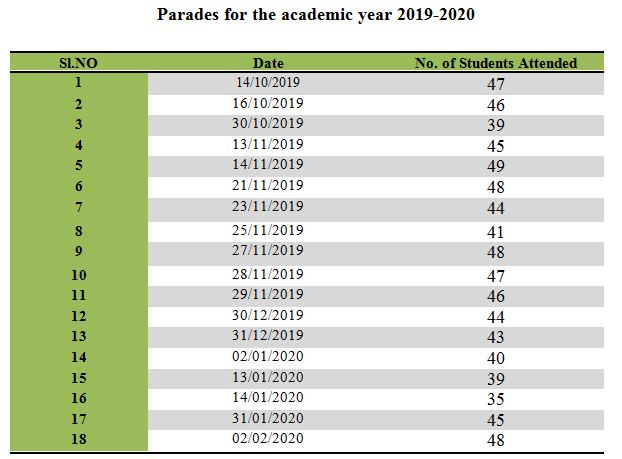 A total of 18 parades were held for the academic year 2019-2020. Out of which 2 parades were held in Koth (Battalion) where rifle drill was taught. A parade has, 4 sessions first two sessions are drill which happens on ground the 3rd session is a theory class on special subjects by PI staff and 4th session was theory on common subject by ANO