Culturals
---
CULTURAL CLUB COORDINATORS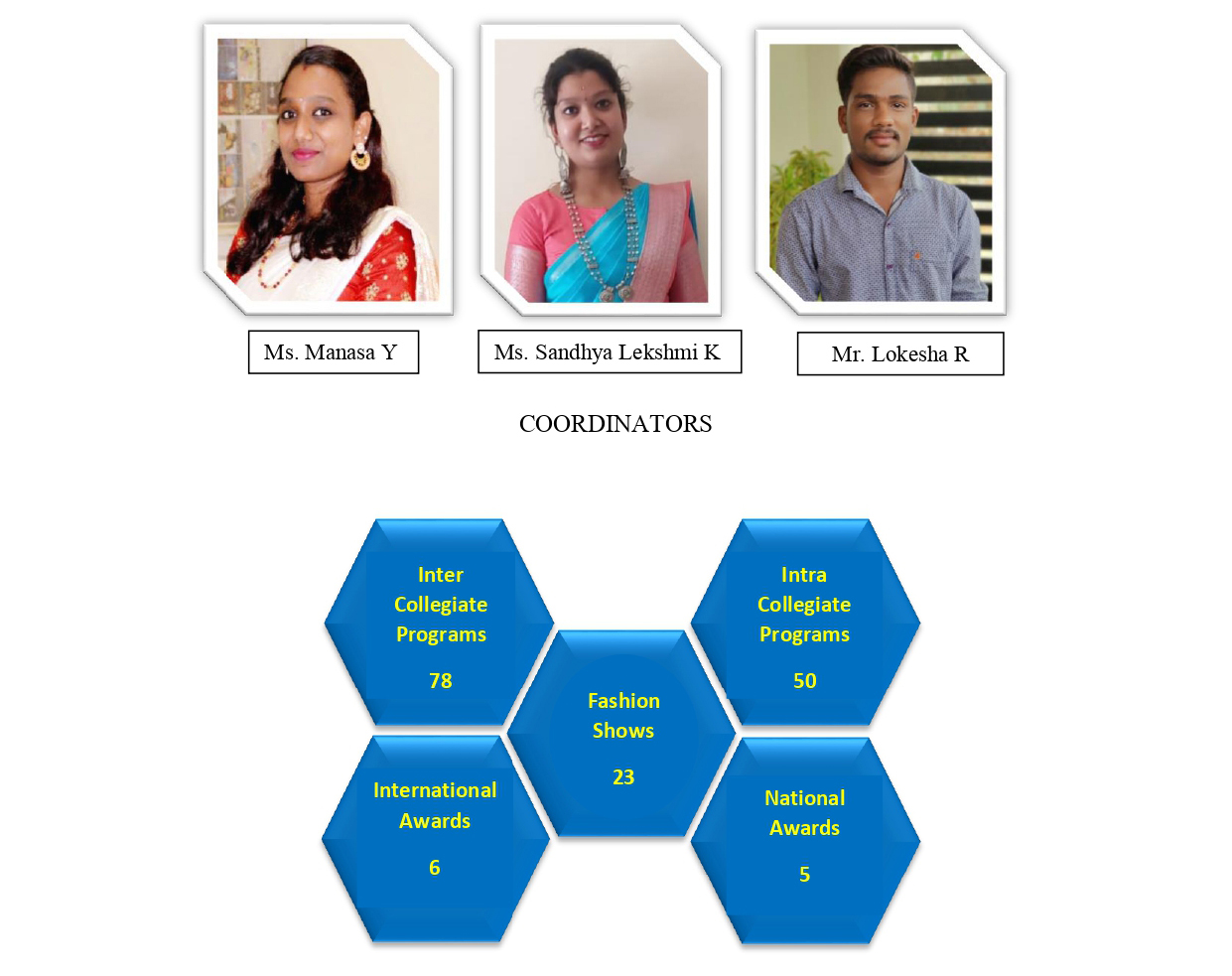 Culture is something which holds us all together with a common bond. It is the shared knowledge of art and values of a society. It is something which one can never learn, it can only be an experience. With the vision of enriching values and nourishing minds, The oxford college of science formed a cultural club and named it as "KALADHAMANI".

With this vision, the Inaugural Ceremony of Cultural Club took place in the Main Auditorium on 4th October 2019 under the esteemed presence of Dr. Kavyashree, Principal, The Oxford college of science along with Dr. Bharathi S and Prof. Gayathri Sudhir, Vice Principal's of The Oxford college of Science, Club Coordinators - Ms. Manjula and Ms. Manasa Y, teaching , nonteaching staff and student members. With all the blessings from the divine god the program began with the lighting of the holy lamp by Principal, Vice Principals and coordinators. The Principal then addressed the club members focusing on the needs of working efficiently with unmatched dedication and enthusiasm for the effective functioning of the club. The program was followed with a presentation on objective and functions of the club by Ms. Manjula followed badging the student committee members. All of them pledged to dedicate themselves to all the activities of club and to fulfill all their responsibilities towards the same.
Various cultural teams were formed and introduced as follows:
Classical dance team – NATYAVRUNDHA
Western and filmy dance team- RHYTHMIC SQUAD
Contemporary dance team – BLACK ILLUSIONS
Fashion show team - FASHIONVISTA
Choir team – AROHAN
The above mentioned teams showcased their respective talents after which the inauguration ceremony was concluded with vote of thanks by Ms. Manasa Y.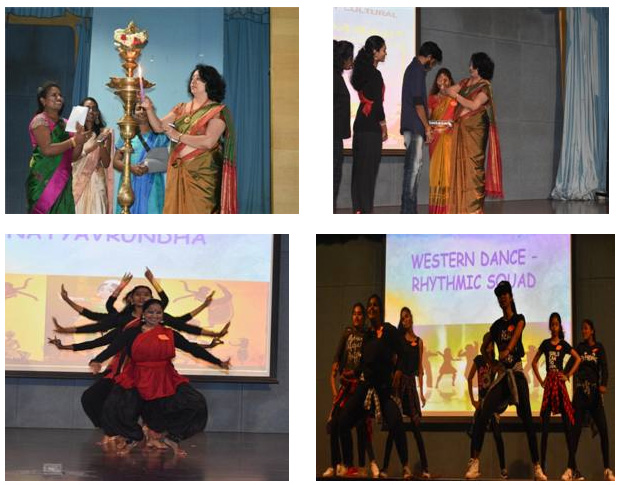 REPORT ON INDEPENDENCE DAY CELEBRATION 2019
15/08/2019
On August 15, 1947, India got her freedom and finally broke from the shackles of slavery. The Oxford College of Science Celebrated this auspicious day with great enthusiasm on 15th August 2019. The celebrations started on 14th August 2019 by conducting various competitions to students like online Quiz and Drawing competition. For teachers the completion held was Quiz related to India. Every student contributed towards its preparations and the program began with marching by NCC cadets. For this program, the principal of our college was the chief guest and hoisted the flag at 9 AM and delivered the speech. She further informed us about the sacrifices made by our soldiers for the sake of our freedom and safety. At last, sweets were distributed among students and staff members.. All the staff members and students saluted towards the flag. Then the cultural program began by reciting of poetic songs, speech and poem. Further, it was flourished by traditional dance themed Unity in Diversity and mime themed Incredible India followed by Prize Distribution to the winners of competitions. Program was concluded with the vote of thanks and sweets were distributed.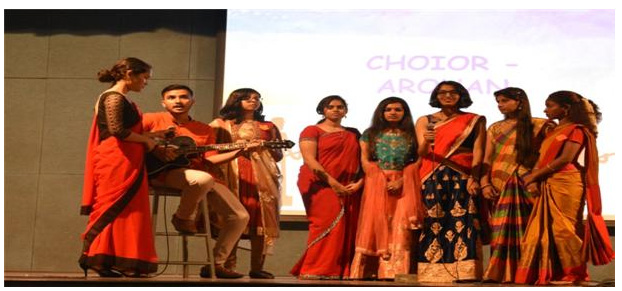 WINNERS LIST

SL .NO
COMPETITIONS
WINNERS
PRIZE
INDEPENDENCE DAY (15/08/2019)
1
Quiz for Teachers on India
Mr. Arkajit Ganguly and Ms. Soujanya (Microbiology)
1st
2
Drawing competition
Manish K (BCA)
1st
Shobith D. S (BCA)
2nd
3
Online Quiz
Ashwin Arun (I Bsc BcGtMb)
CHRIST UNIVERSITY FEST (IN BLOOM) (07/02/2020 -08/02/2020)
4
Solo singing
Nischitha D S
3rd
5
Pencil Sketching
Neeraja R
2nd
BASAWESHWARA COLLEGE OF COMMERCE, ARTS AND SCIENCE (12/02/2020)
6
Group singing
Sunidhi
1st
Nischitha D S
Harshini R
Sumedha B S
Shruthika Mundada
MIND SPARK-2020, State Level Electronics Fest,
Jyothi Nivas College Autonomous
7
Debate
Shripathi Shankar
II
8
Treasure Hunt
Yashwanth Reddy
Preethi
Ajay Krishna
YUVTARANG-2020
Indian Academy Degree College Autonomous
9
Western dance-Group Event
Dharshini
Sahana
Firoz
Lavanya
Pallavi
Shubha
Ramya
Tharoonya
THE OXFORD COLLEGE OF SCIENCE
CULTURAL CLUB ACTIVITIES (KALADHAMANI)
| | | | |
| --- | --- | --- | --- |
| SL NO | NAME OF THE EVENT | Date | Description |
| 1. | Cultural club Inauguration | 04/10/2019 | Culture is something which holds us all together with a common bond. It is the shared knowledge of art and values of a society. It is something which one can never learn, it can only be an experience. With the vision of enriching values and nourishing minds, The oxford college of science formed a cultural club and named it as "KALADHAMANI". |
| 2. | Independence day celebration | 15/08/2019 | On August 15, 1947, India got her freedom and finally broke from the shackles of slavery. The Oxford College of Science Celebrated this auspicious day with great enthusiasm on 15th August 2019. The celebrations started on 14th August 2019 by conducting various competitions to students like online Quiz and Drawing competition. For teachers the completion held was Quiz related to India. |