Training & Placement
---

08061754544
placementscience@theoxford.edu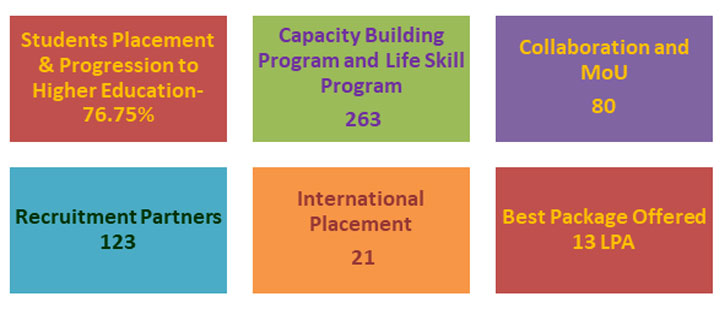 The changing paradigms have made inevitable for an academic institution to promote a new breed of professionals who are equipped with the right kind of knowledge, technical skills, ability to think out of box and innovative. The industry outlooks have gone elevated and only those endure and sustain who have the right attitude & skills to accept challenges and strengthen the performance hierarchy with time. Along with hard work, consistency and smartness are also the major parameter of success.

In The Oxford College of Science we believe knowledge is the best power which will sustain forever. The training and placement cell organizes activities and workshops that enable students to be effective team leaders as well as team players. Our college plays a very important role by conducting industry expert talk, skill development workshops, industrial projects, and trainings to nurture their professional growth. The institute has also developed an entrepreneurship cell and the pool of highly experienced alumni who regularly guide us in improving placement.

The ongoing transformation of our global economy will continue to test in different ways and I am confident that Oxfordites will emerge as a champion in this situation.

The Oxford College of Science has recorded consistently very good performance in placement of it's students who graduate every year with flying colours. Industry has been offering diverse jobs for diverse profiles to the students of The Oxford College of Science. We believe that our students by their flexible, adaptable and innovative nature will be well accepted in all the jobs that have been offered to them & will consistently manage to exceed the expectations of the Corporate World. We are proud to say that the college has competent & dynamic students aspiring to make their mark in performance. The students are encouraged to get hands on experience in the Corporate World through internships and projects. We also encourage students to organize events such as Inter collegiate festival, participate in conferences, symposiums and events organized by other colleges and also involvement in activities of social relevance which gives them edge to be placed in the jobs of their interest. We are happy to invite you to explore our highly capable students for the job profiles.

About the Placement and Training Cell
The Oxford College of Science has an independent placement office focused to cater to the needs of leading organizations in conducting campus interviews for the final year students of M.Sc., MCA, MA (English literature) and other UG courses. It is headed by a senior professor (Dean HR and Placement) with additional charge and supported by a fulltime, permanent placement officer. The office is assisted by student representatives from various branches of study. The placement office ensures and takes care to provide the best arrangements and hospitality to the HR team from various companies


Goal of Placement &Training Cell
The goal of the Training & Placement is to provide career guidance and training program, enable the students to gain a competitive edge in the recruitment process, groom their confidence and developing their personality to achieve 100% placement for all eligible students in reputed companies and Institutes.

The institute provides the complete infrastructure for campus recruitment with an objective of transforming students to young professionals. To achieve this pre-placement training activities are organized throughout the year by inviting various industries and professional trainers. Reputed companies across the country visit the institute regularly for the campus recruitment programs.

Policy for the Students
All final year students of undergraduate and postgraduate courses are eligible to participate in pre placement activity.
All students seeking Placement Assistance are required to enroll their name in the Training and Placement cell.
The student will also have to give their preferences before the start of placement process to the Training & Placement cell.
If a student is selected, the job is registered against him/her and he/she would not be allowed to appear for more interviews.
Students should be in formals for the placement drive.
Pre Placement Training
Pre placement training is given to the final year students of each course through
Knowledge inputs from outside consultant
Soft skill training through Placement officer
Interaction through Alumni and Industrial professionals
Conducting mock interviews with the assistance of senior professors from each department
Educating the students on placement policy and procedures, directing them on resume preparation, and the various activities related to institute-industry interaction.
Organizing workshops for students to bridge the gap between Industries –Academics.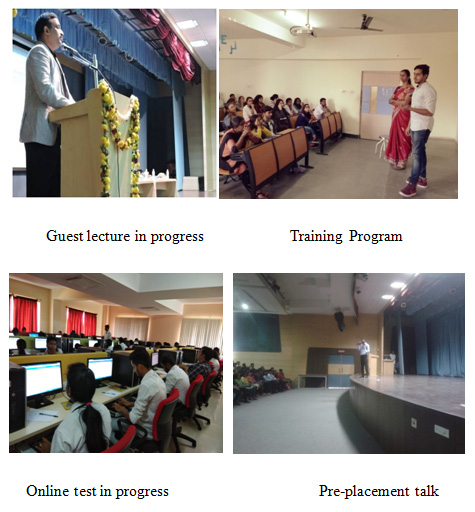 Placement Procedure: